PRODUCT LINKS
Hard Drive Destroyers

Tape Cleaners & Conditioners

Degaussers (Media Erasers)
REFERENCE
Why do you need to clean
your tape?
Why Degauss Media?

Media to Equipment Cross Reference







Contact Information

BOW Industries, Inc.
10349 Balls Ford Road
Manassas, Virginia 20109 U.S.A.
Tel: 703-361-7704
Fax: 703-361-7369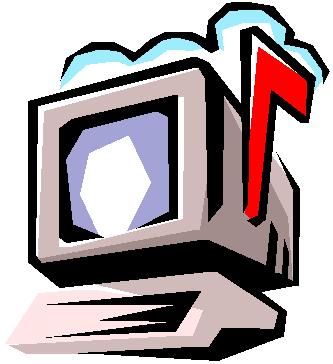 sales@bowindustries.com

For over forty years computer tape users have known the importance of maintaining their magnetic media. Instrumentation and video engineers also realize the need for tape maintenance as information packing densities increased and as tapes age in archival storage. This is what we at BOW Industries have dedicated ourselves to providing.
BOW Industries has designed and manufactured a complete line of tape cleaners for various media types. In fact, BOW is the only remaining reel-to-reel tape cleaner manufacturer left in the industry.
Besides maintaining your media in good condition it is equally important to reliably erase and/or destroy it. Therefore, in addition to the tape cleaners, BOW has also developed the first manual hard drive destroyers designed specifically for emergency hard drive destruction at an incredibly low price.
We also are authorized US distributors for Garner Products (previously Audiolab Electronics), manufacturer of degaussers and media destruction products, and Proton Data Security (US Sales Only - including US Territories, Military Bases and Embassies) who manufacture both commercial grade and NSA approved degaussers at very competitive prices.


"WE BEAT ALL PRICES,
INCLUDING GSA"
Also distributors for:



If you are looking for
Verity Systems VS7000
Manual Hard Drive Destroyer, this unit
was manufactured by BOW Industries, Inc.
The current units available are the Model MHDD (manual)
and the Model MX2 (motor & manual).

(Click here for our Destroyer Webpage)





tags: hard drive destroyer, hard drive crusher, hard drive shredder, degaussers, degausser, garner products, tape cleaner, tape cleaners, tape conditioner, tape certifier, tape analyzer, proton, proton data security, proton engineering, audiolab, media destruction, hard drive destruction, magnetic tape, data tape, degaussing, erasing, hard drive bender, hard drive, harddrive, verity systems, VS7000, MHDD-1, MHDD-2, MHDD-3, MHDD, MX2, NSA